PEARL OYSTER FARMING
AND PEARL CULTURE







---
Prepared for the
Pearl Oyster Farming and
Pearl Culture Training Course
conducted by the
Central Marine Fisheries Research Institute
at Tuticorin, India
and organized by the
Regional Seafarming Development and
Demonstration Project (RAS/90/002)
February 1991
Training Manual 8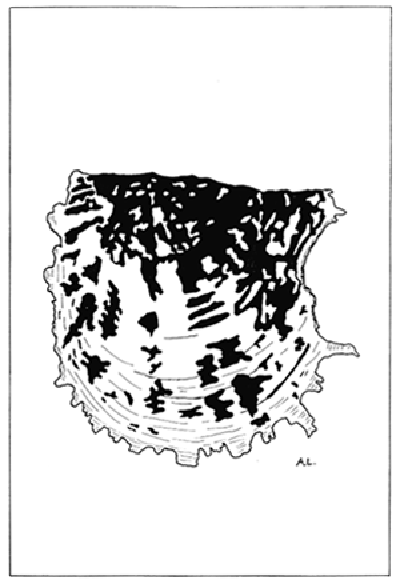 Pearls, one of the highly esteemed gems, are very valuable due to the high demand and prices for them. Several countries bordering the Indian and Pacific Oceans and some countries along the Eastern Atlantic Ocean have pearl oyster resources. Many of these countries, particularly those in Asia, are very much interested in pearl oyster farming and pearl culture. Japan stands foremost in the two fields having developed technologies and innovations in the field.
The techniques of pearl oyster farming and pearl culture are not widely known. There is a need to promote more widely the techniques and relevant information on the bionomics of pearl oysters.
In India, interest in pearl culture began at the start of this century. Several studies have been conducted by the Madras Fisheries Department in the 1930s. In 1972, the Central Marine Fisheries Research Institute (CMFRI) took up intensive research on pearl culture at Tuticorin achieving a breakthrough in July 1973 when it produced free spherical cultured pearls by employing the mantle graft implementation technique. Since then intensive research has been carried out by the Institute on pearl formation, pearl oyster biology and ecology, and hatchery techniques for production of pearl oyster seed. Considerable information of applied value has been obtained.
The development of the pearl oyster hatchery technology in India in 1981 opened the way for large and commercial scale culture of this bivalve species. Based on the technical know-how provided by the CMFRI, a company has been established at Tuticorin to produce cultured pearls.
In view of the keen-interest shown by countries in the region, the FAO/UNDP Regional Seafarming Development and Demonstration Project (RAS/90/002) requested the Indian Council of Agricultural Research (ICAR), New Delhi to conduct a training programme on "Pearl Oyster Farming and Pearl Culture" at the Central Marine Fisheries Research Institute in Tuticorin, to train personnel from different countries. In line with this training course, this training manual was prepared. This manual deals with various aspects of pearl oysters, pearl oyster farming, pearl production technology, etc. The Manual is designed for technicians as well as entrepreneurs.
The effort by Mr. A. Chellam, Dr. A.C.C. Victor, Mr. S. Dharmaraj, Mr. T.S. Velayudhan and Dr. K. Satyanaryana Rao in preparing and editing the manual is acknowledged. I would like to thank Mr. Chen Foo Yan, Coordinator of the Seafarming Development and Demonstration Project, and his staff, particularly Mr. Pedro Bueno, Mr. Alessandro Lovatelli and Prof. H.P.C. Shetty for further editing and publishing the manual.
Dr. P.S.B.R. James
Director
Central Marine Fisheries Research
Institute, Cochin, India
National Coordinator
Regional Seafarming Development and
Demonstration Project (RAS/90/002)
---
Hyperlinks to non-FAO Internet sites do not imply any official endorsement of or responsibility for the opinions, ideas, data or products presented at these locations, or guarantee the validity of the information provided. The sole purpose of links to non-FAO sites is to indicate further information available on related topics.
This electronic document has been scanned using optical character recognition (OCR) software. FAO declines all responsibility for any discrepancies that may exist between the present document and its original printed version.
---
3.1.1 Shell features
3.1.2 Shell structure
3.2.1 Mantle
3.2.2 Foot
3.2.3 Byssal gland
3.2.4 Muscular system
3.2.5 Digestive system
3.2.6 Respiratory system
3.2.7 Circulatory system
3.2.8 Excretory system
3.2.9 Nervous system
3.2.10 Reproductive system
4.1.1 Food and feeding habits
4.1.2 Age and growth
4.1.3 Reproduction
Hatchery techniques for seed production
5.1.1 Hatchery building
5.1.2 Seawater management
5.1.3 Aeration
5.3 Broodstock handling and spawning
5.3.1 Broodstock maintenance
5.3.2 Spawning
5.3.3 Fertilization
5.3.4 Early development and larval rearing
5.4.1 Larval rearing conditions
5.4.2 Spat production
5.4.3 Feeding
5.4.4 Transplantation
5.4.5 Survival
6.1 Selection of culture sites
6.2.1 Temperature
6.2.2 Salinity
6.2.3 Bottom
6.2.4 Depth
6.2.5 Silt load
6.2.6 Water current
6.2.7 Primary productivity
6.4.1 Raft culture
6.4.2 On-bottom culture
6.5.1 Culture of mother oysters
6.5.2 Juvenile rearing
7.1.1 Barnacles
7.1.2 Ascidians
7.1.3 Bryozoans
7.1.4 Molluscs
7.1.5 Sponges
7.1.6 Other organisms
7.4.1 Fouling
7.4.2 Boring
7.4.3 Predation
9.1.1 Marginal mantle
9.1.2 Mantle isthmus
9.1.3 Pallial mantle
9.1.4 Central mantle
10.1 Surgical instruments
10.2 Nucleus
10.3 Selection of oysters
10.4 Graft tissue preparation
10.5 Conditioning for surgery
10.6 Surgery
11.1 Natural pearl formation
11.2 Cultured pearl formation
13.1 Development of implantation technique
13.2 Nucleus retention and pearl production
14.1 Measures for enhancing pearl quality
14.1.1 Oyster selection
14.1.2 Narcotization of oyster
14.1.3 Graft tissue preparation
14.1.4 Implantation
14.1.5 Oyster convalescence
14.1.6 Tool maintenance
Figure No.
Plate No.